Nisha Prakash Mere
Nisha, a former Balwadi student at Visan Trust, successfully completed her FYBA degree. Since childhood, she has had a deep love for sports. Nisha has excelled in archery and volleyball, achieving a commendable state-level proficiency in both disciplines.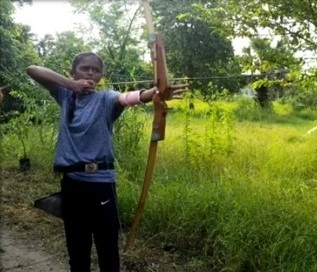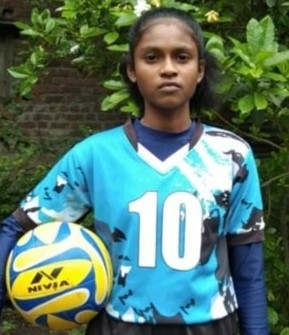 Bhavna Praful Katkar
Bhavna, a sports enthusiast since childhood, has always had a passion for karate, chess, football, and various other sports. Her ultimate goal is to become a sports coach. With her exceptional skills and dedication, Bhavna has achieved the status of a state-level player in volleyball.
Sapna Ramesh Katkar
Sapana, a student at the Balwadi program of Visan Trust, actively participates in various sports activities. Her dedication and skills have earned her numerous awards in sports. Currently, she is pursuing her studies in the 11th grade, specializing in commerce. In addition to her academic pursuits, Sapna continues to showcase her talent in volleyball, having participated at the state level.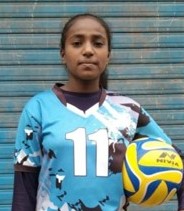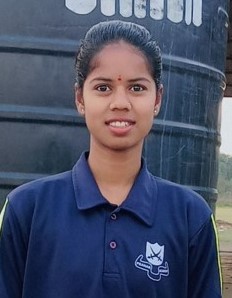 Roshni Manoj Mere
Roshni, a former Balwadi student at Visan Trust, possesses remarkable skills in karate, football, and chess. Her passion for sports has been ingrained in her since childhood. Roshni has achieved numerous awards in karate, showcasing her exceptional talent and dedication. Currently, she is undergoing police training, actively preparing for the police exam to pursue her career in law enforcement.
Anjali Santosh Mere
Anjali, a student hailing from the village of Kurgaon, completed her higher secondary education in the science stream. She has recently enrolled in the prestigious Garware Institute in Mumbai to pursue a three-year degree course in Paint Technology.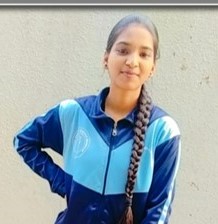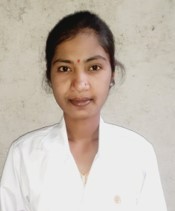 Sonu Lahu Malavkar
Sonu Lahu Malavkar, upon successful completion of her two-year course at A.N.M Nashik, secured employment as a nurse at Aarti Industries in Boisar.